Intense Moisturizing Lotion To make your skin gorgeous.
Dermarex Advanced Moisturizing Lotion is a daily-use skin care product designed to hydrate dry soothe sensitive skin. It's first absorbing and lightweight formula contains a blend of most essential Ceramides and Hyaluronic Acid recommended by Dermatologists globally. It resolves five common issues such as, Dryness, Roughness, Sagging, Irritation and Restructure the essential Ceramide layers into the Skin. Enriched with Aloe Vera, it instantly hydrates the Skin leaving your Skin Soft, Smooth, Flexible and Resilient.
4 Steps for Youthful Skin
Achieve Healthy, Hydrated Skin with these Simple Steps
Cleanse
Start your routine with a gentle cleanser that removes dirt, oils, and impurities.
Toner
Use a toner to help balance your skin's pH level.
Treat
Incorporate a face mask or other treatment product into your routine to target your specific skin needs.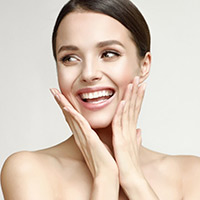 Moisturize
Apply a Dermarex advanced moisturizer to help keep your skin hydrated and nourished.
Restore and Shield Your Skin
Ceramides and Hyaluronic acid are two essential ingredients that work synergistically to hydrate and nourish the skin. Ceramides help to protect the skin from environmental stress, while hyaluronic acid helps to lock in moisture and keep the skin hydrated. Aloe Vera helps to soothe inflammation, reduce redness and promote healing. These three powerful ingredients provide deep hydration, soothe irritation and promote healthy glowing skin.

Non-comedogenic
Non-sticky&Non-greasy
Dermatologically tested
pH 5.5
Paraben Free
Sulphate Free
PEG Free
Defends against 5 signs of skin sensitivity
Unlock the Secret to Healthy & Hydrated Skin with Moisturizing Solution
Ceramides
Restore the damage Ceramide levels into the Skin and thus prevents water loss.
Hyaluronic Acid
Locks moisture into the Skin and reduces wrinkles by removing fine lines.
Aloe Barbadensis
Natural Moisturizer with skin soothing properties by reducing irritation and redness.